Unique Sports Massage Abridge, Ilford, Romford
Helping you recover from daily muscular aches and sports injuries. Unique Sports Massage offers a full range of services from sports/deep tissue massage, cupping therapy and personal training. Book today and let us help you on your journey to a healthier lifestyle.
Locations
Fitness First Ilford
261-275 High Road
Ilford | Essex
IG1 1NJ
Abridge Golf Club
Epping Lane
Stapleford Tawny
Romford
RM4 1ST
A clinic specialising in rehabilitation through  massage therapy
Welcome to Unique Sports Massage
Are you a desk worker who spends long hours in front of a computer? As a result, suffer from neck pain! back pain! Do you participate in sports activities? (Gym, running, football etc) that leaves your muscles sore and fatigue hindering optimal performance. Let's not forget trade-workers whose body's are put under physical daily stress.
You will be happy to hear massage therapy is for you. At unique sports massage, we treat patients to relieve muscular pains, rehabilitate sports injuries, reduce stress and aid general wellness.
Those of you that have experienced a deep tissue/sports massage will know the physical and physiological benefits of massage treatment. If you haven't experienced massage therapy before, my advice to you! " To truly know the benefits of massage, is to try it. It's natural."
Massage can help with many conditions
Expert Knowledge.
Professional Care.
It's not just a massage at Unique Sports Massage. We help improve functional movements, performance and overall body wellness.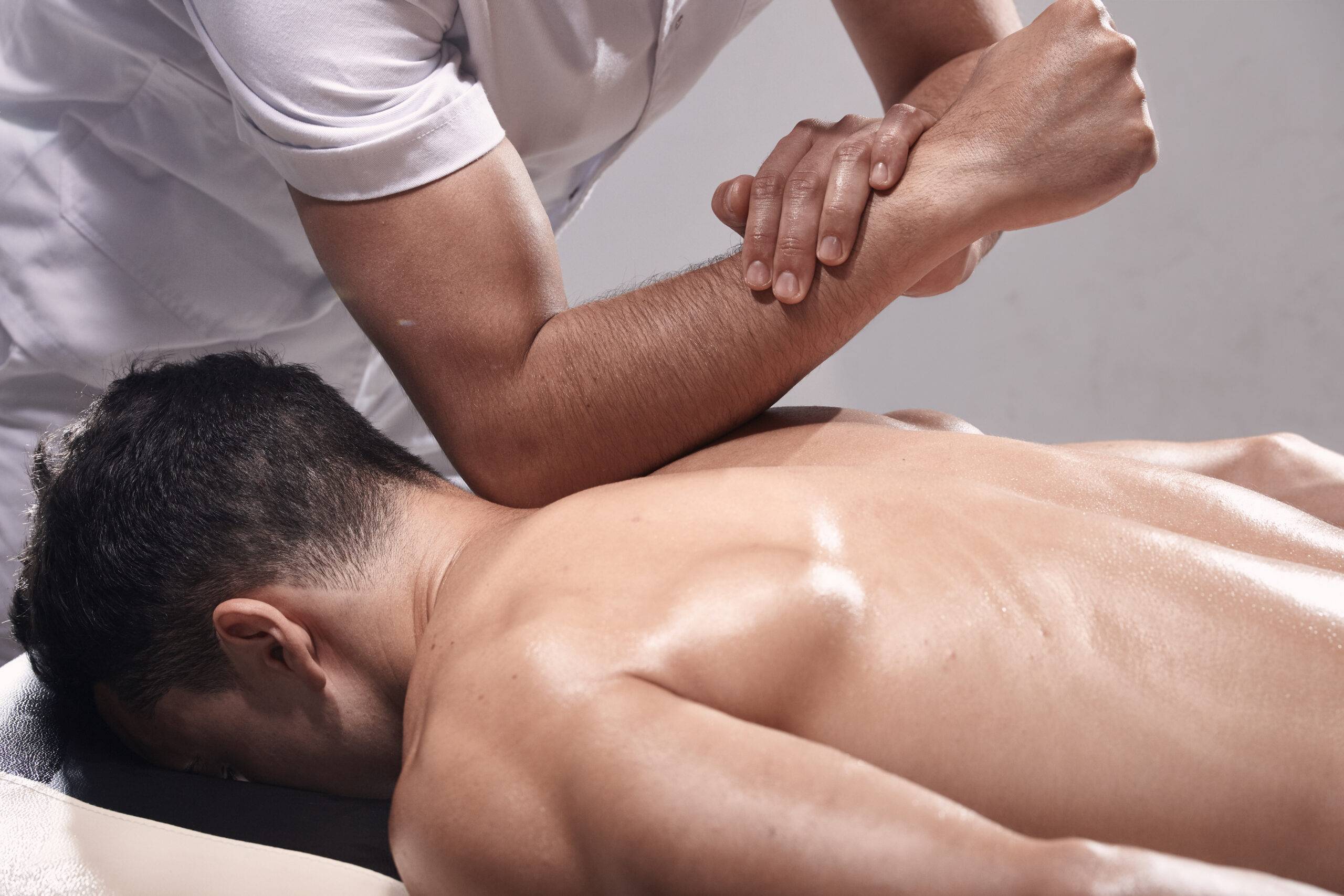 "massage therapy is a mandatory part of preventative healthcare"
CHRONIC PAIN 
Sports/deep tissue massage can help with chronic pains, like back pain, headaches, migraines, to name a few
HELP WITH BLOOD 
FLOW
Cupping therapy helps increase the removal of chemical irritants within muscle, fascia and the removal of stagnant blood 
SPORTS CONDITIONING/ FITNESS 
Personal training programmes are designed to help you reach your true potential fitness level. No matter what your goal is, from beginner, intermediate to advance
IMPROVE JOINT MOBILITY 
& POSTURE
Massage can help loosen joints and stiff muscles, by applying manual manipulation techniques to ease the pain. Through exercise, we focus on functional movements to increase joint mobility and flexibility 
MENTAL HEALTH
Massage and exercise can help reduce stress. Managing mental health issues such as depression and anxiety
IMPROVE SLEEP
Massage and exercise helps to decrease stress and increase relaxation, promoting healthier sleeping pattern
What to Expect.
Using various forms of massage techniques we focus on getting to the root cause of your problem to eliminate pain issues helping you to live a pain-free lifestyle.  
We are not all built the same, therefore neither should your massage treatment. 
Hear what our patients have to say……
Our Location
Fitness First Ilford
261-275 High Road
Ilford | Essex
IG1 1NJ
Abridge Golf Club
Epping Lane
Stapleford Tawny
Romford
RM4 1ST