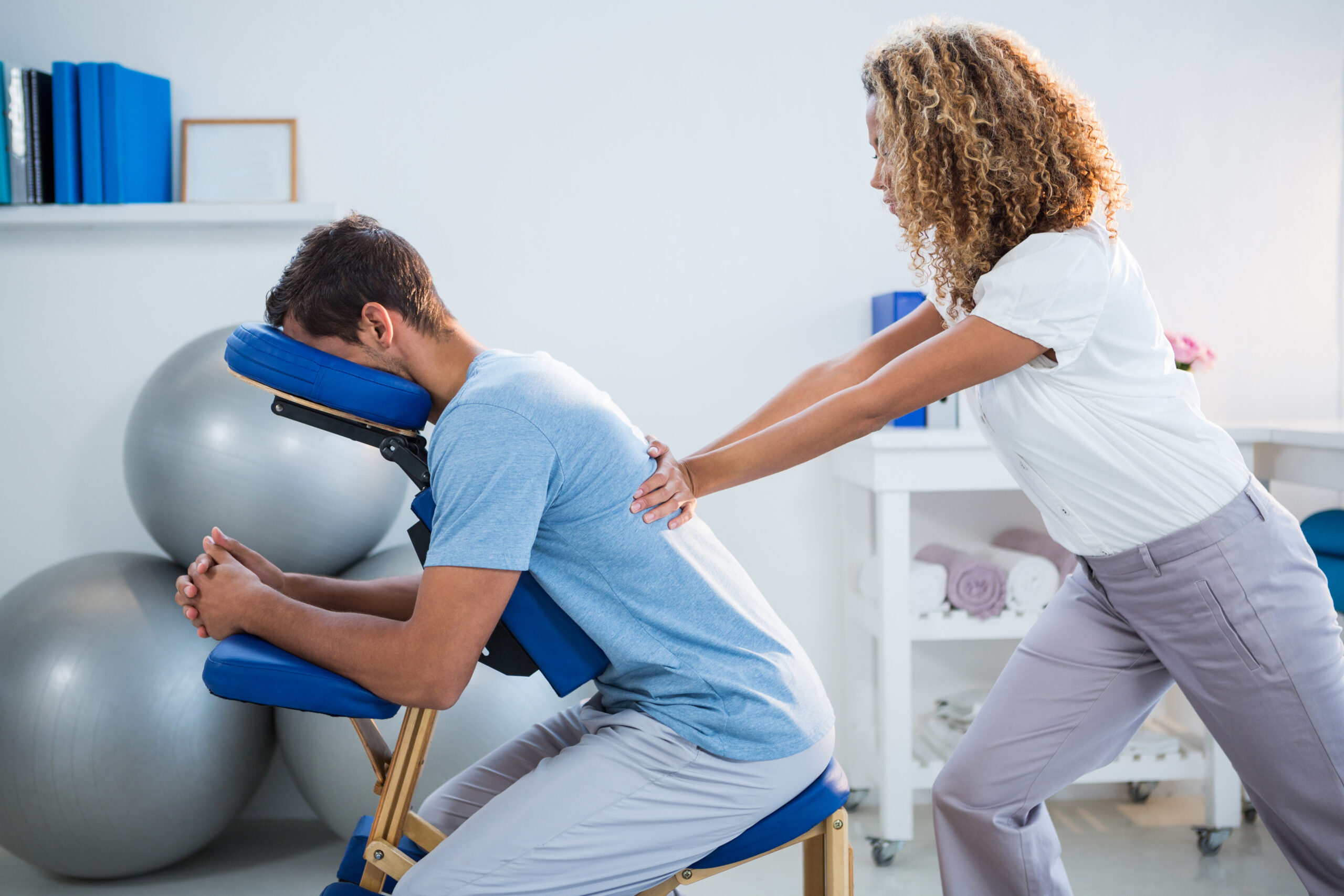 Healing Hands
Massage has become very popular in workplaces. Research continues to show the enormous benefits of massage in alleviating the tensions of modern-day living. Employees want a healthy workplace, and many realise that massage therapy can be a great way of keeping it a happy, healthy and enjoyable environment
Easy and Convenient
Massage at a workplace is a great way of rewarding your employees whilst looking after their health at the same time. Employees will more likely use a massage service, for a tense back or a stiff neck, at a workplace as its more convenient and less hassle to get too.
Less Sick Days
Having a massage facility for employees in their work environment, can in return mean, fewer people calling in sick for bad backs or sore shoulders. We recommend that employees should be getting massages at least once a month.
If you are looking to reward your employees in a different way, get in contact with us today. We have a very easy setup and can cater to a large number of people, or you have to worry about is who's going first!
Good health is good business!
"After trying to find a good sports masseur for the past year, I was surprised by the great quality of the sports massage treatment and booked a session for the month thereafter. The treatment was very effective and the service was fantastic as well, very personal and specific to my needs. I would strongly recommend Leon, very professional! I was also given advice regarding exercises etc"
Elijah Collins